Decorating a home is the same as deciding what to cook for dinner that goes well with your cravings and taste buds.
In fact, your home's artistic display can show how happy you are both from the inside and outside.
This is why we have brought you our mindful décor tips that will help you exhibit mindfulness through the vibes of your personal space.
These tips range from welcoming calming aromas to adding appeal to different corners of the house in one way or another.
So, without further ado, let's dive into the beauty of life that surrounds us everywhere we go!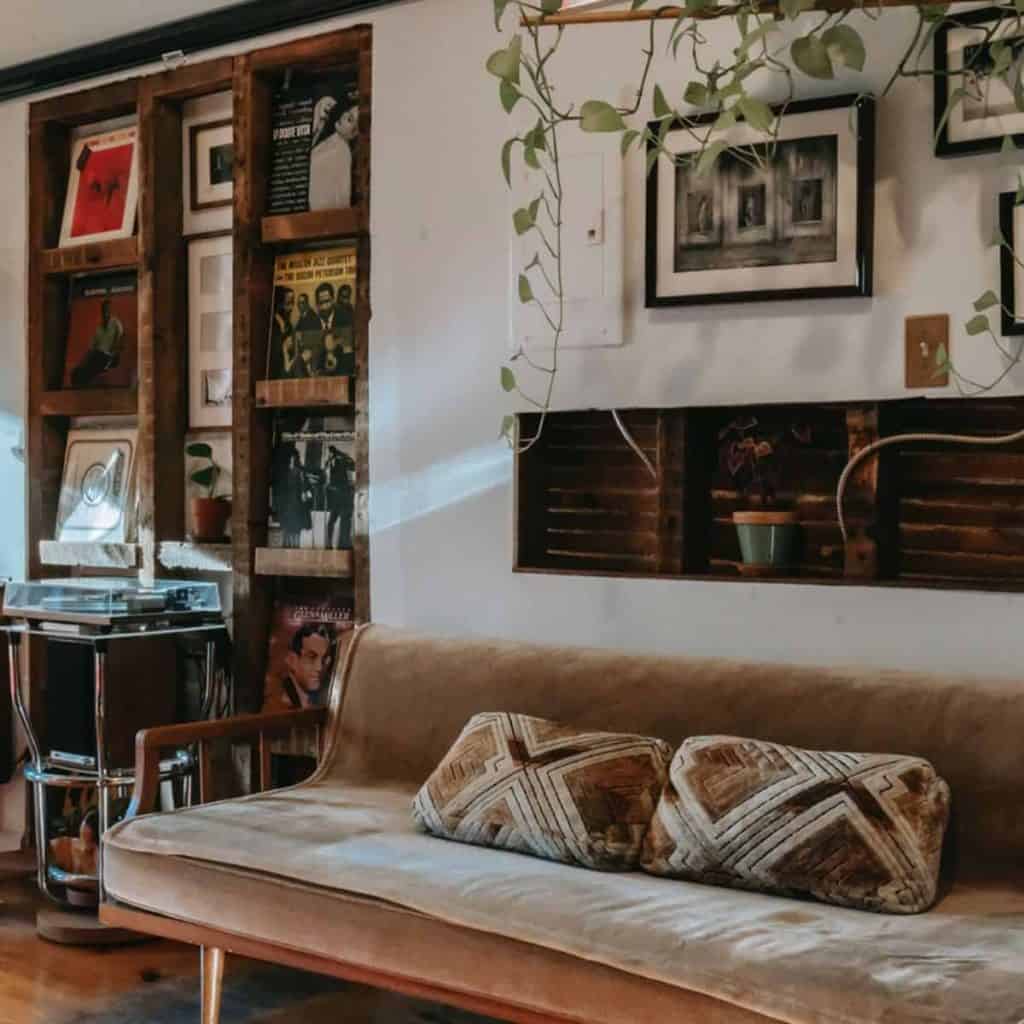 Jump to:
Make The Most Out Of Calming Scents
Our mindful décor tips start with inviting calming aromas or scents to your personal space.
The reason behind this is that aroma therapy is considered one of the most important pillars of incorporating mindful and wellness-centred options into your life. 
This importance doesn't come without any real benefits. In fact, even science has backed the practicality of aroma therapy and how well it works for your brain and mental health.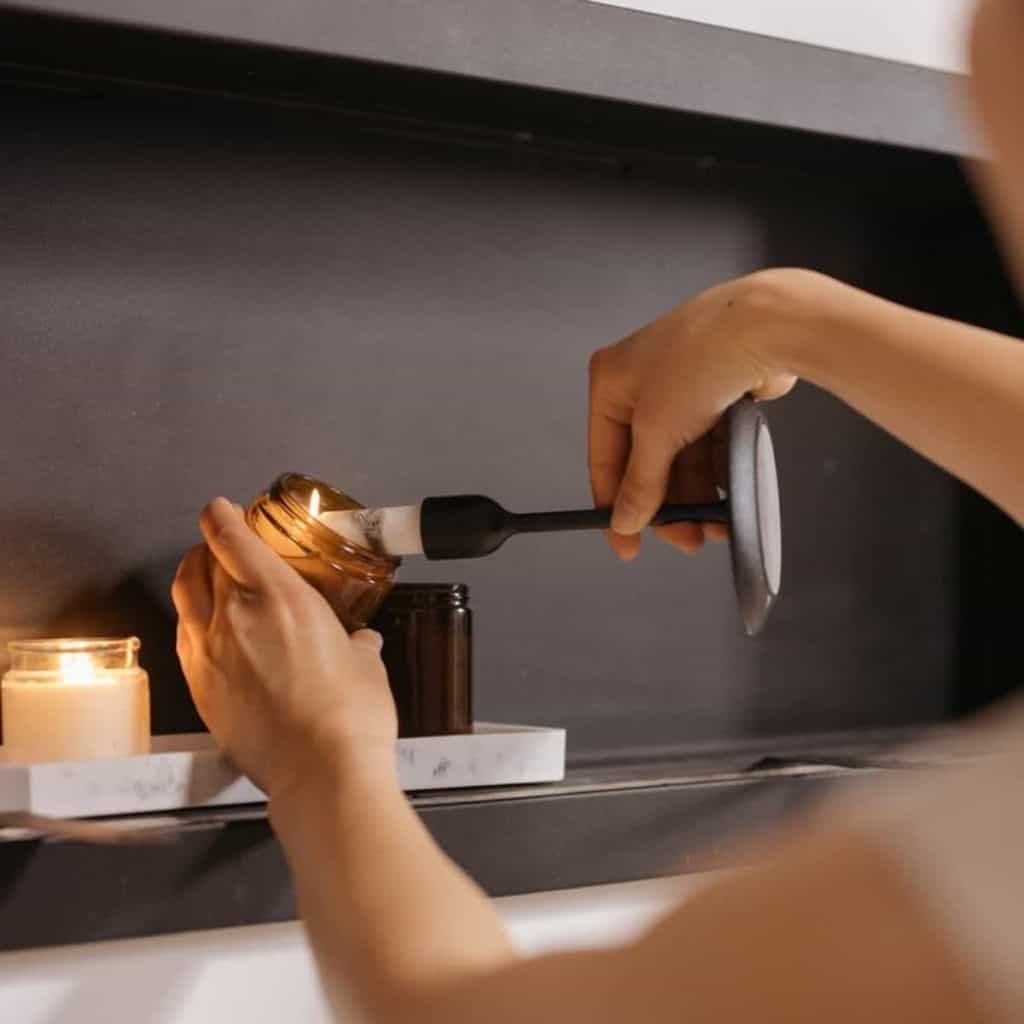 However, this doesn't mean that there can't be people who specifically have certain allergies to strong scents.
This is where you are supposed to be mindful of which aroma you want to make a part of your living room or lifestyle as a whole.
For someone who can't stand the strong scents, it is better to go for light ones. And if scented candles are not an option, then bring in natural and fresh flowers and let the indoors dance with nature's pure fragrance with utter joy. 
Pick Colours That Resonate With You
After you are done with pleasing your sensory aesthetics through aroma therapy, now is the time to jump on to the next important step.
That is, choosing the colours and being mindful of what you pick.
So, our next one of the mindful décor tips asks you to go for what you feel most attracted to and comfortable with.
In a natural way, you will find most experts stressing about going for neutral and pastel colours for a calming and relaxing vibe.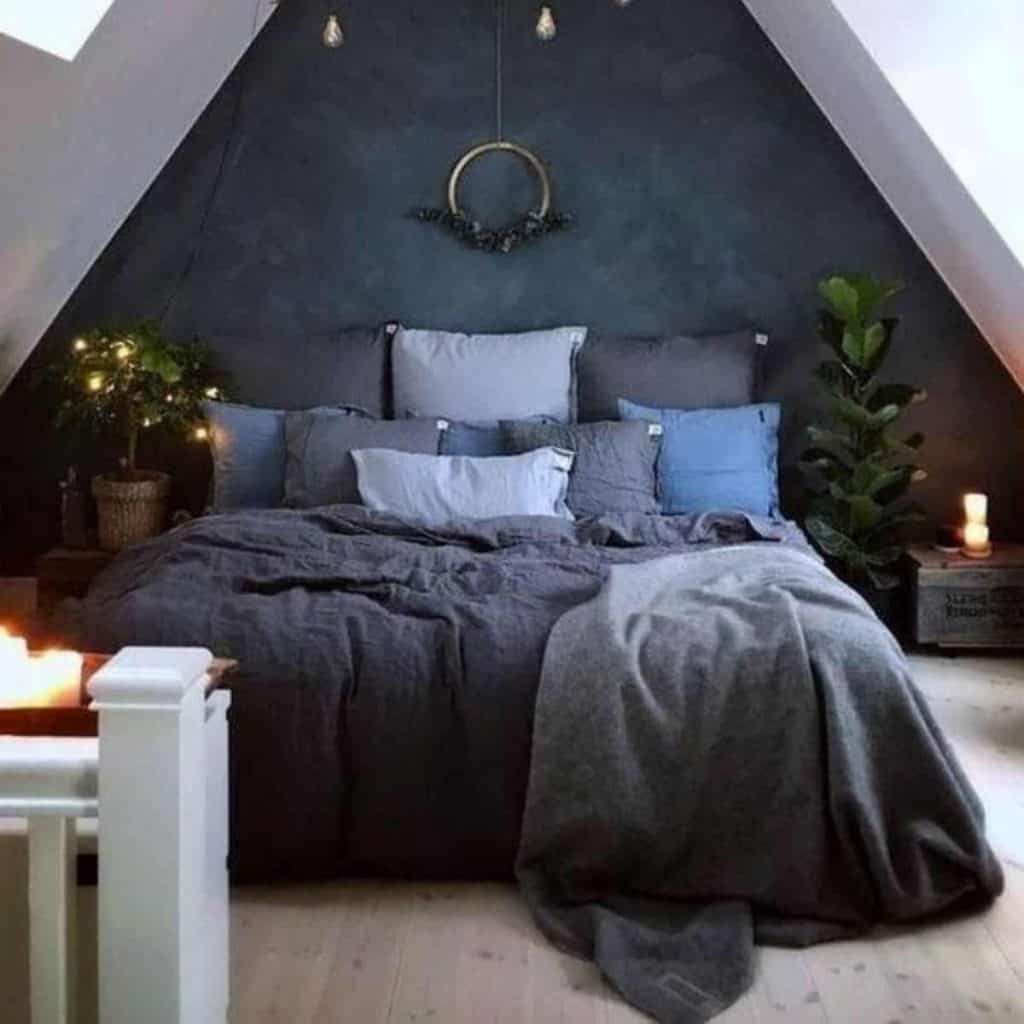 However, in our humble opinion, it all varies from person to person. One person may like to be surrounded by neutral tones. On the other hand, another person likes to relax in a relatively dark room.
So, yes, it varies from person to person.
So, to exhibit mindful living through your home décor, see what goes best for you instead of the other way around.
Or, you can also experiment with things like painting a room with light colours for different bedroom ideas and going for dark ones for the rest of the rooms.
Invite More Natural Light
Keeping in line with the importance of visual aesthetics for mindful living and exhibiting it through your home décor, below is another important tip for you to work on.
That is, working on the lighting adjustment in your house.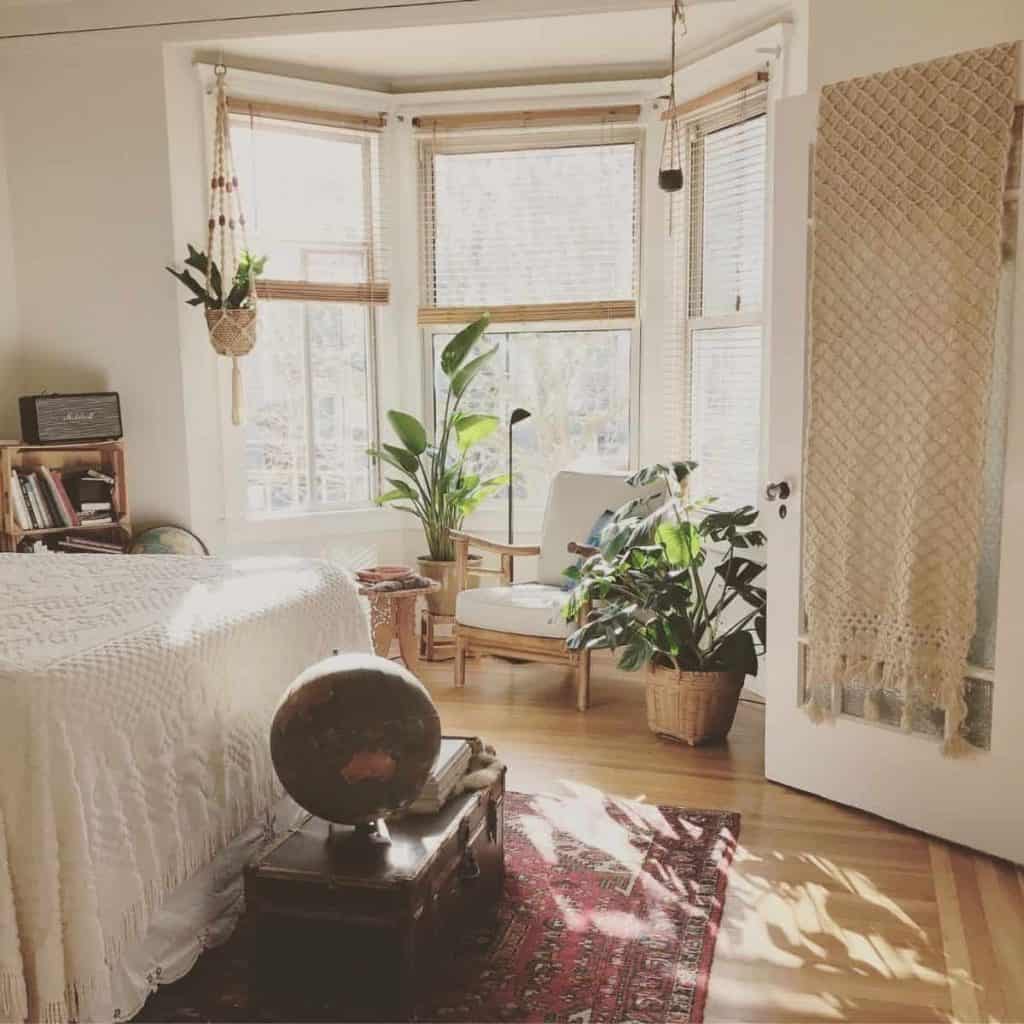 One of our mindful décor tips recommends you make room for plenty of natural light.
The reason behind this is that, first of all, you most probably spend most of your day sticking to digital screens to meet work-related requirements. So, it would be a plus for your brain and eye health to have a natural source of light in the room you are sitting in.
Secondly, when you are relatively closer to nature, it automatically brings positive results for your well-being and wellness. 
Amp Up Different Corners Of The House
Another one of our mindful décor tips is to add beauty to unappealing corners of the house.
Yes, you read that right!
However, what you choose to decorate a specific corner or any other spot of your house with also matters the most.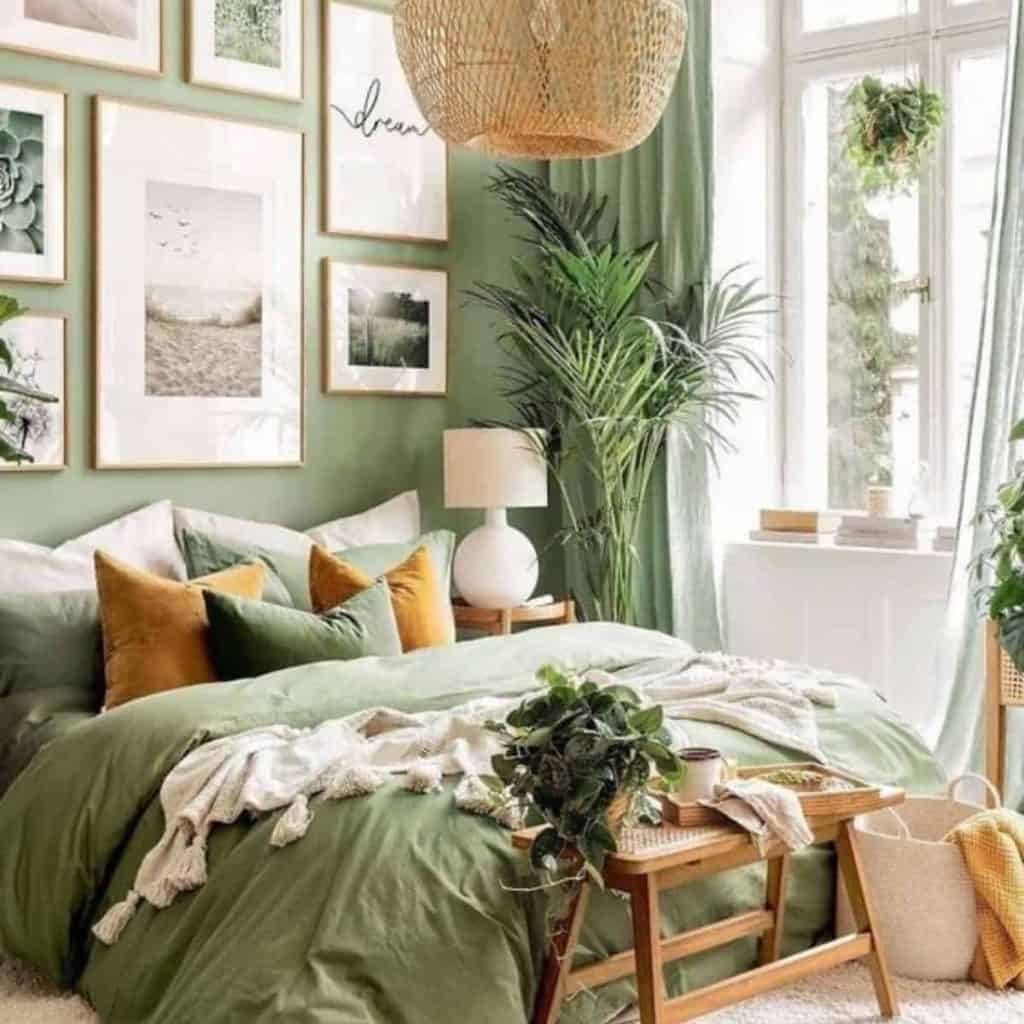 What you should be picking is something that clearly calms your nerves every time you enter that specific room. It should match your aesthetic and visual appeal instead of making you uncomfortable in one way or another.
For this, you can pick anything ranging from a classic décor piece you adore to different lamps that enhance your room's beauty and exhibit beauty plus calmness at the same time. 
Declutter, Declutter, And Declutter!
Our mindful décor tips are nothing if we don't add "decluttering your home" to it.
The reason is that you would be able to exhibit your wellness only when your surroundings are free of all the mess.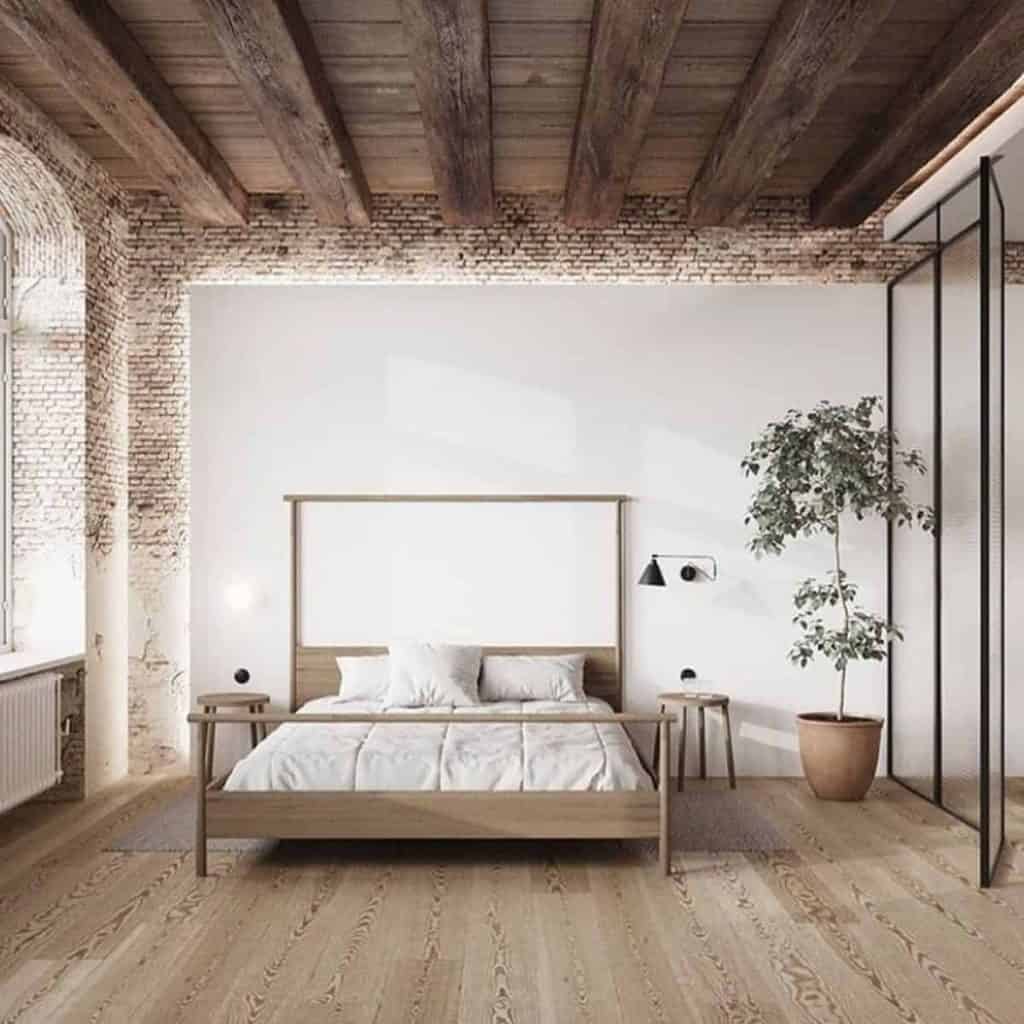 This is where your organizational skills would come in a lot of handy for you.
Keeping the space you have got, you can plan out how to keep things from cluttering and messing up with your peace.
Moreover, you are also supposed to practice this habit on a daily basis because decluttering once is like not decluttering at all. 
Comfortable Sitting Is The New Cool
Next, here, we will talk about how the seating arrangement can help you express yourself in terms of mindfulness and wellness.
The main point behind mindful living is to focus on your comfort as much as you can.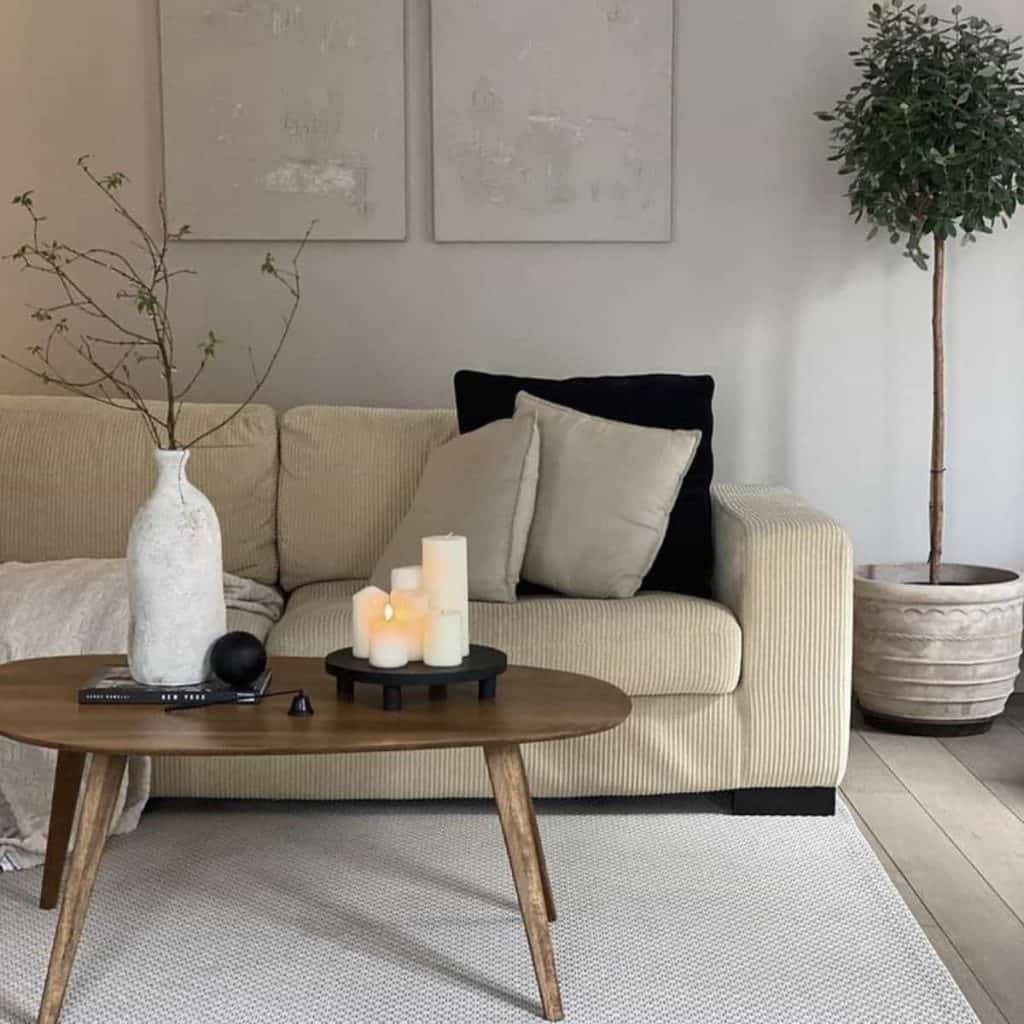 Therefore, the next one of our mindful décor tips recommends you keep in mind how comfy you can get with the specific seating arrangement for the whole house, even for your wabi sabi bedroom.
Think of a too-pretty-to-sit-on-sofa. Would you be able to relax on it like the other ones?
This is the reason why it would be better to choose something that blends well with your daily routine.
Bottom Line
Creating a space that truly resonates with you is definitely not a one-time task. You are supposed to take care of everything that ranges from relevancy and money to your comfort.
However, a lot of your work gets done when you are equipped with the right information and tips to follow.
Therefore, we hope, that the mindful décor tips listed above will surely help you in one way or another.
Lastly, if you have got anything to add or suggest, feel free to drop your suggestions in the comments section below!