Knowing how to clean your keyboard without causing damage to it is an important skill to have in this day and age. Here is a step-by-step guide for cleaning and disinfecting the keyboard properly. 
Whether you use your computer often at work, playing games, or just a casual browser, you must use a keyboard for that. There are chances that you do not wash your hands or cleanse the keyboards each time you use them.
Over time the keys turn dirty and dusty if you avoid cleaning. For this, harmful germs and bacteria start to build up, and it can make you sick. So, a spotless keyboard is a must thing as it looks good and works better.  
Jump to:
Why should you clean your keyboard?
Multiple reasons can make you want to learn how to clean your keyboard. Cleaning the keyboard will cleanse off any unwanted germs and can lower your chances of getting sick. 
Also, proper cleaning can avoid stickiness or grease from the keyboard. Overall a pristine keyboard can improve your typing experience. 
So, a cleaned keyboard is much more appreciated than a dirty one. You do not want your co-workers or family members to be ridiculed by your dirty keyboard.
Difference between cleaning and disinfecting your keyboard?
Cleaning your keyboard refers to deep cleansing and getting rid of dirt, grime, debris, etc. On the other hand, disinfecting refers to killing or preventing the spread of bacteria or viruses on the keyboard. This distinction is important to understand when discussing how to clean your keyboard.
To wash your keyboard, use a can of compressed air around the keys to clean those areas. Also, use a fresh microfiber cloth to wipe away any remaining dust. 
If you want to disinfect your keyboard, then use 70%+ Isopropyl Alcohol on a microfiber cleaning swab or soft cloth to wipe the keyboard. You can also use this to sanitize your keyboard keys.
During the coronavirus pandemic, people have become more cautious about their hands' hygiene. They are most likely to avoid using any dirty-looking keyboard, so disinfecting is a must to avoid germs.
How often should you disinfect and clean your keyboard?
The following are part of how to clean your keyboard and maintain its cleanliness.
Daily cleaning and regular hand-washing of the keyboard can keep it pristine and disinfect properly. 
Wiping down the keyboard keys with disinfectant once a week is good. 
Every month you can cleanse deeply by opening the keycaps and cleaning the space between keys. 
Tools
Before you start the process of how to clean your keyboard, here are the tools that you will need, 
Wet wipes for cleaning dirt and debris.
Disinfecting wipes for removing virus and bacteria build up under keys.
70% alcohol (isopropyl) for eliminating all the germs. 
Cotton buds for cleaning under and sides of the keys. 
Cleaning slime for taking out all the dirt, crumbs, and stains from the keyboard.
Microfibre cloth used for wiping the keyboard.
Compressed air is used for blowing all the dust, crumbs, and dirt out of the keyboard.  
What to do before cleaning your keyboard?
You need to turn off the keyboard or disconnect it from the computer before cleaning as you need to stay safe while dealing with electronics. 
How to disinfect your keyboard?
To disinfect or sanitize your keyboard properly, use disinfecting wipes and 70% alcohol (isopropyl) with a soft cloth to wipe down the keyboard. 
How to clean the surface of your keyboard?
Thinking about how to clean your keyboard if you spill something on it? Wipe it with a wet wipe or soft cloth dampened in isopropyl alcohol. Do this method often to keep the keyboard pristine and new. 
How to clean under keys?
Are you wondering how to clean your keyboard under keys? Firstly, you can use compressed air or a vacuum to blow out the dirt and debris. Then, use cotton buds damped in isopropyl alcohol or cleaning gum to swab the keyboard. 
Should you remove the keys from your keyboard to clean?
If you have a mechanical keyboard with removable keycaps, you are lucky as they are easy to cleanse. Before you take out the keycaps, make sure to take a picture of the keyboard so you can know where to add them when you are done. 
You can polish them by soaking them in a container of soapy water. It's easy as you need to add water, some dish, or hand soap, and scrub the keycaps with a small brush or rag. After that, set them aside to let the air dry completely before plugging them back in. 
Other tips
Be Careful about the cotton swab or cloth as it should be wet, not dripping. 
Wondering how to clean keyboard under the keys? fear not to use a cleaning gum or gel or cotton buds with alcohol. 
You can use the cleaning gel or gum until it turns grey or very dirty to look or touch it anymore. 
If you are wondering how to clean your keyboard without compressed air, then you can shake the keyboard upside down or tap gently. 
What not to do?
As much as it is important to know how to clean your keyboard, it is also critical for us to know what not to do when cleaning it.
Be careful when you remove keys, as some variations are designed to be removed or cleaned, but some are not. You can't remove laptop keyboards, so don't try to take them out. 
Never put the keyboard in the water, dishwasher, or washing machine, as water can destroy the keyboard completely. 
Never pour or spray any water or alcohol onto your keyboard. 
Do not force your keyboard to pull out the keycaps. 
Avoid using a clothes dryer or oven to dry off the keyboard. 
Avoid cleaning sponges or spray-on lime, steel wool, and calcium removers as they can remove key letters.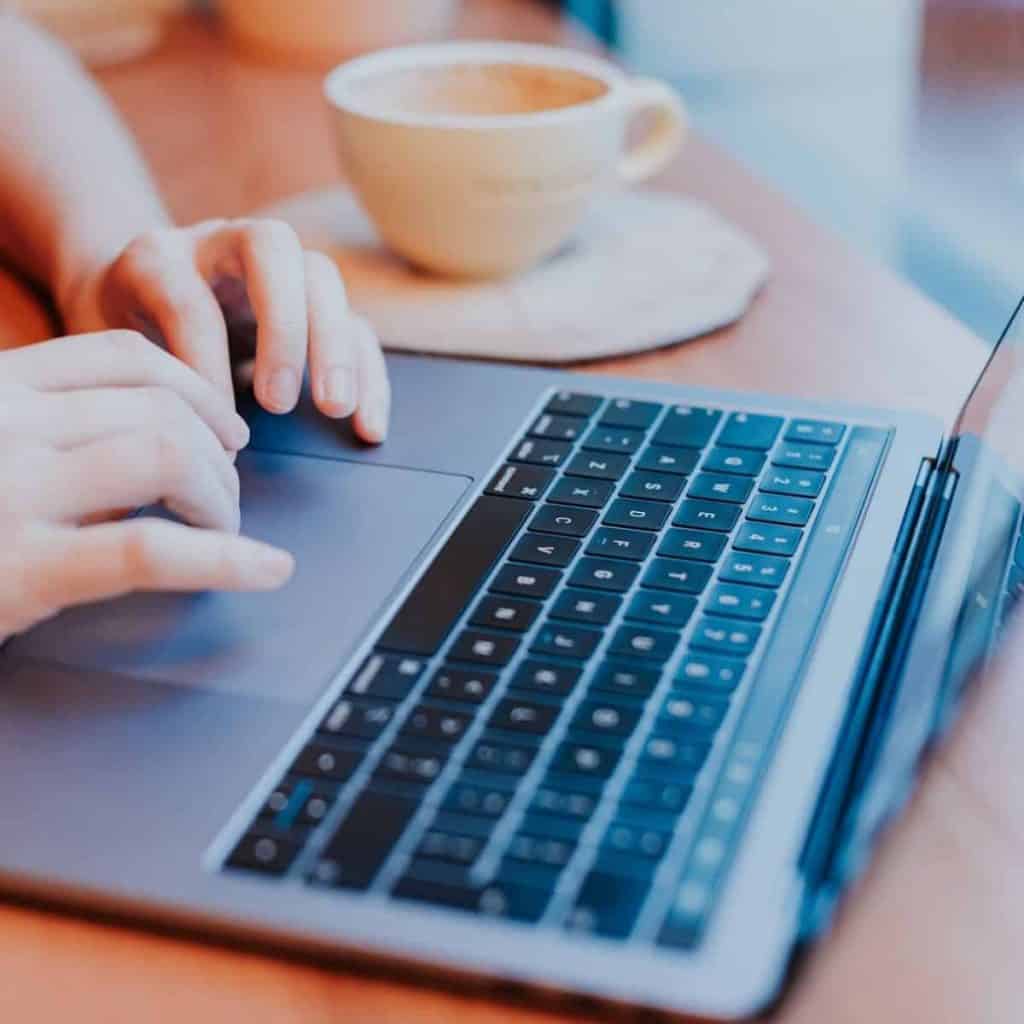 How to clean your Laptop and MacBook keyboards?
The procedures are quite the same as for cleaning the keyboards of desktop computers.
But the question is, how to clean your keyboard laptop or for your mac? Both are the same; just follow these simple steps of cleaning,
Use compressed air to blow out the dirt and crumbs. 
Wipe down with a disinfectant wipe or a soft cloth with rubbing alcohol to remove germs, stains, and smudges. 
Next, learn how to clean the glass surfaces of your devices such as your smartphones and laptops!